Are you interested in interior design but don't know where to start? Or maybe you've been designing for a while but are looking for new software to try. Either way, this blog post is for you! We have compiled a list of the 10 best free interior design software programs, so you can find the perfect one for your needs. Whether you're a beginner or an experienced designer, there's something for everyone here!
So, without further ado, let's get started.
10 things to look for in an interior design software
When you're looking for interior design software, there are a few key features you should look for. First and foremost, the software should be easy to use and navigate. It should also have a wide range of features, including the ability to create floor plans, add furniture and accessories, and change the color scheme of a room. Additionally, it's important to choose software that is compatible with your operating system and can be used on multiple devices. Finally, you'll want to make sure that the software you select offers a money-back guarantee in case you're not satisfied with it. By taking the time to find software that meets all of these criteria, you can be sure that you'll be able to create the perfect space for your home.
10 Best Free Interior Design Software for Beginners
Sketchup
The first software on our list is SketchUp. This program is great for beginners because it is easy to use and learn.
SketchUp is a powerful 3D modeling software that can be used for a variety of purposes, from designing buildings to creating detailed illustrations. While it may seem daunting at first, SketchUp is quite easy to use. The software features an intuitive interface that makes it simple to create and manipulate 3D objects. And, thanks to its extensive online library of resources, it's easy to find pre-made models and components that can be imported into your project. Whether you're a seasoned designer or just starting, SketchUp is an excellent tool for bringing your ideas to life. You can also prepare your designs for 3D printing in Sketchup.
However, it also has a lot of features for more experienced designers. SketchUp is a versatile program that can be used for both two-dimensional and three-dimensional design. It also has a wide range of plugins available, so you can customize it to suit your needs.
AutoCAD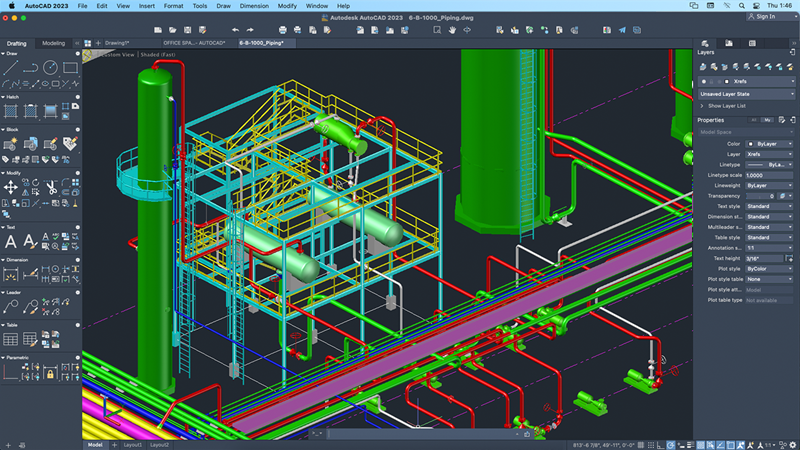 If you're looking for something a little more advanced, Autodesk AutoCAD might be the right software for you. This program is used by professionals in the interior design industry, so it has the tools you need to create high-quality designs. AutoCAD is a computer-aided design (CAD) program that enables designers to create two-dimensional (2D) and three-dimensional (3D) models of physical objects. AutoCAD is used across a wide range of industries, including architecture, engineering, and manufacturing. The software provides users with a variety of tools for creating and manipulating shapes, as well as for adding text, dimensions, and annotations. In addition, AutoCAD files can be exported to other software programs for further editing or analysis. While AutoCAD is primarily used by professional designers, the software can also be used for personal projects or for making simple illustrations. There is a wide range of tutorials and online resources available for those who want to learn how to use the software. With its powerful yet easy-to-use tools, AutoCAD is an essential tool for anyone involved in design or visualization.
HomeStyler
HomeStyler is an easy-to-use, online home design tool that lets you see how furniture and décor from different retailers would look in your space. You can create a virtual room by uploading a photo of your room, or by using one of the pre-made room templates. Once you've created your room, you can browse through the furniture and décor catalogs of various retailers to find items that you like. When you find an item that you want to add to your room, you can simply drag and drop it into place. HomeStyler also lets you change the color and style of each item, so you can get a true sense of how it would look in your space. Best of all, HomeStyler is free to use, so anyone can give it a try.
DesignCAD
DesignCAD is a computer-aided design (CAD) program developed by Turbocad. It is used for creating 2D and 3D designs and can be used for both professional and personal projects. The software is available for both Windows and Mac and has a wide range of features that make it suitable for a variety of users. DesignCAD is easy to use, even for those with no prior experience in CAD software. It includes an extensive library of shapes and symbols, as well as powerful tools for drawing, editing, and converting objects. In addition, the software supports a variety of file formats, making it easy to share designs with other programs. Whether you're an experienced designer or just starting, DesignCAD has the features you need to create high-quality designs.
FloorPlanner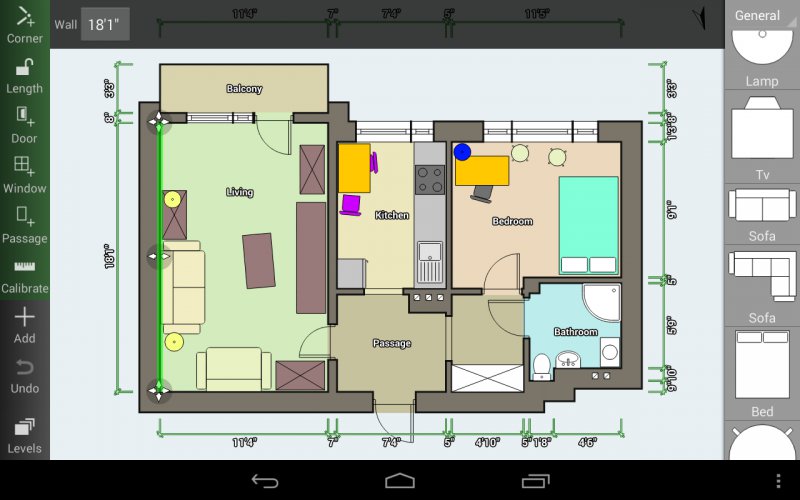 FloorPlanner is a free interior design software that enables users to create 2D and 3D floor plans for their homes. With FloorPlanner, users can furnish and decorate their rooms with furniture from a wide variety of brands, including IKEA, Pottery Barn, and West Elm. Additionally, they can add features such as fireplaces, rugs, and paintings to their rooms. Once their design is complete, users can save and share their floor plans with others. FloorPlanner is a great tool for those who want to redesign their homes or for those who are simply looking for inspiration.
Sweet Home 3D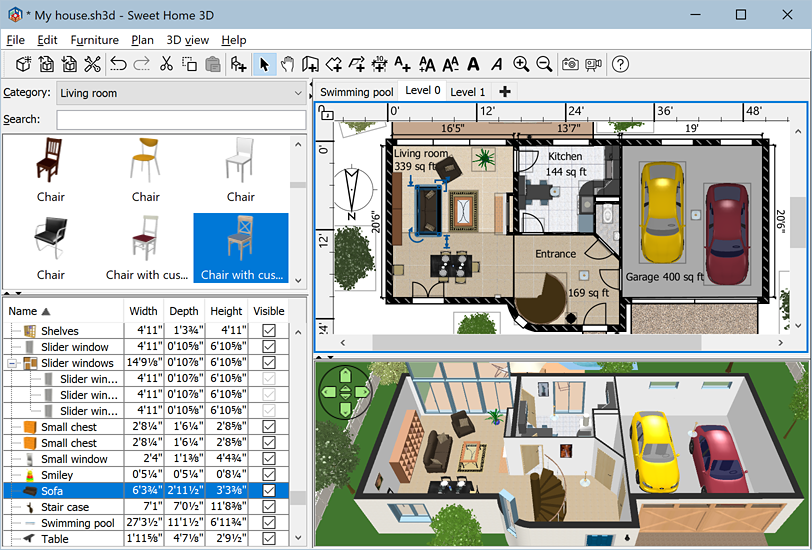 Looking for free interior design software? SweetHome3D may be just what you need. This program lets you create a virtual model of your home, complete with furniture and décor. You can then explore your design from different angles, experiment with different color schemes, and more. Best of all, SweetHome3D is available for free, so it's easy to try out without any commitment. If you're looking for a new way to approach interior design, SweetHome3D is worth checking out.
SweetHome3D is a free interior design application that helps you draw the plan of your house, office, or apartment, arrange furniture on it and view the results in 3D. SweetHome3D is available in English, French and 23 other languages. With SweetHome3D, you can also design home plans from scratch or import existing house plans. To get started, download SweetHome3D for free and install it on your computer. After launching SweetHome3D, click on the "Create" button. Then, use the 2D plan editor to outline your rooms. To add furniture to your home plan, click on the "Furniture" icon and browse through the different pieces of furniture. Once you have added all the furniture you want, click on the "3D View" button to see your home plan in 3D. You can also use the "Virtual Visit" feature to take a virtual tour of your home. Finally, if you're happy with your design, you can export it to an image or video file or share it with others via social media. So those are 10 features of SweetHome3D!
Live Interior 3D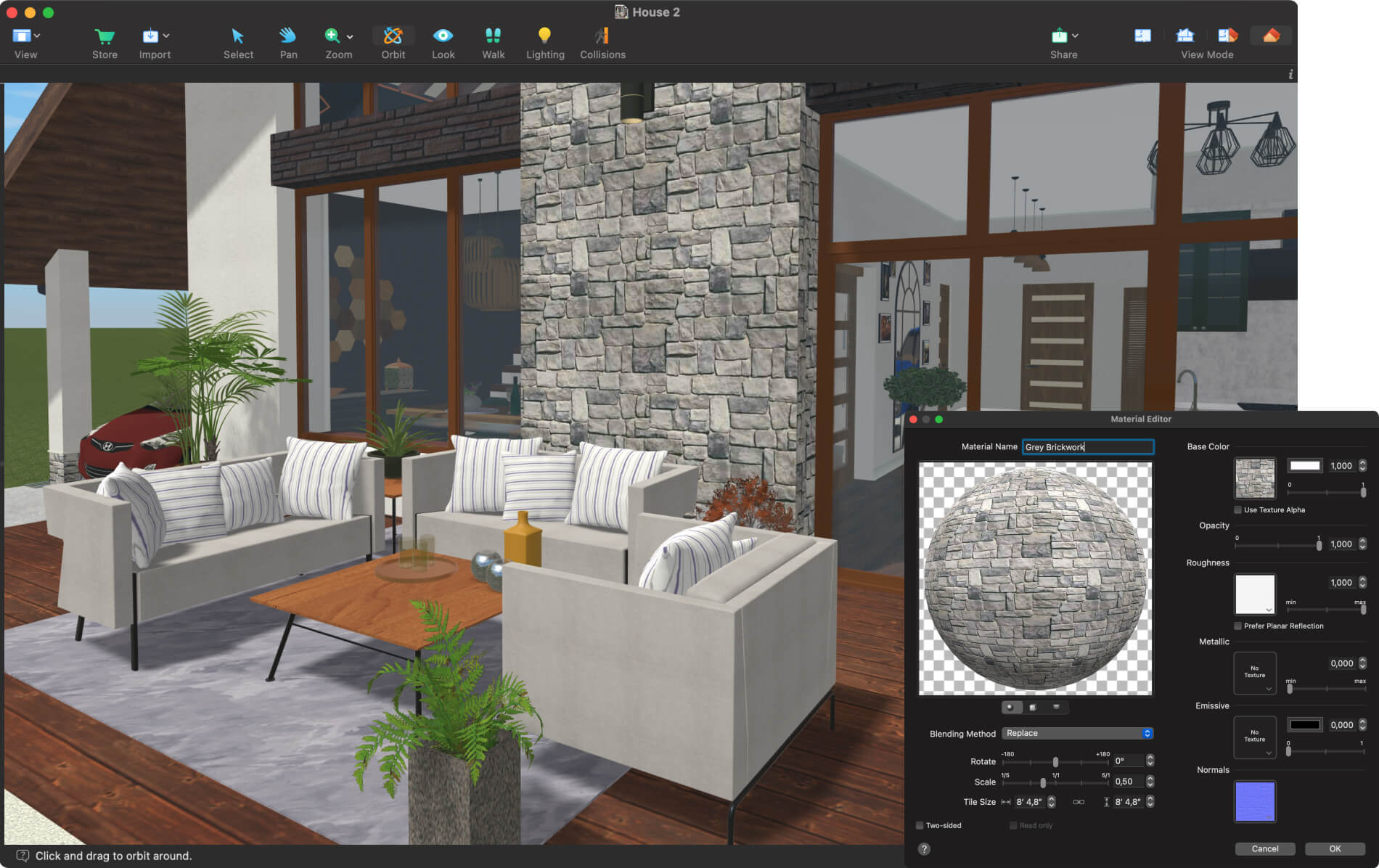 Live Interior 3D is a powerful yet easy-to-use home and interior design software for Mac. With Live Interior 3D, you can easily design and visualize your ideas in 3D without any prior experience. Simply drag and drop furniture and other objects into your scene, experiment with different colors and materials, and add lighting to create realistic-looking results. Once you're satisfied with your design, you can even create a virtual tour of your space to show it off to friends and family. Whether you're planning a complete home renovation or simply redecorating a single room, Live Interior 3D is the perfect tool for the job.
SketchUp Make
SketchUp Make is a free 3D modeling program that enables you to create anything from simple houses to complex spacecraft. With SketchUp Make, you can start from scratch or use one of the included templates to get started. The program's intuitive interface makes it easy to add or remove elements, and you can even add textures and colors to your model. Once you're finished, you can export your model as an image or a 3D file that can be imported into other programs. Whether you're an experienced designer or just starting out, SketchUp Make is a great way to create 3D models.
DesignSponge House Tours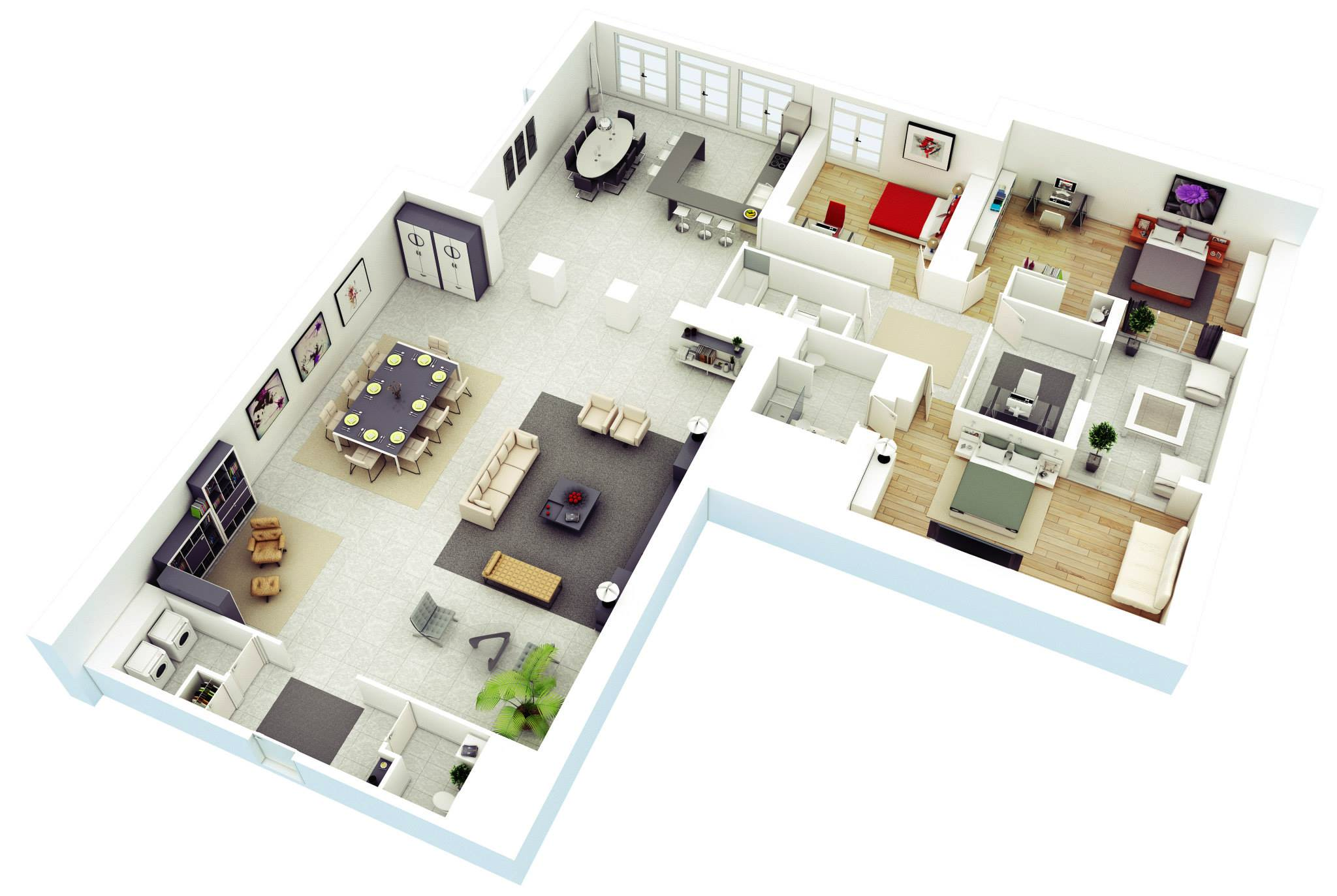 DesignSponge is a website that celebrates all things home design, from intricate DIY projects to simple but clever décor solutions. One of the most popular features of the site is the House Tour section, where readers can take a virtual tour of some of the most stylish homes in the world. The tours are organized by city, so whether you're looking for ideas for your own home or just curious to see how others live, there's sure to be a tour that interests you. In addition to providing an intimate look at some beautiful homes, the House Tour section is also a great source of design inspiration. Whether you're planning a renovation or simply looking for some fresh ideas, be sure to check out DesignSponge's House Tours.
Decorilla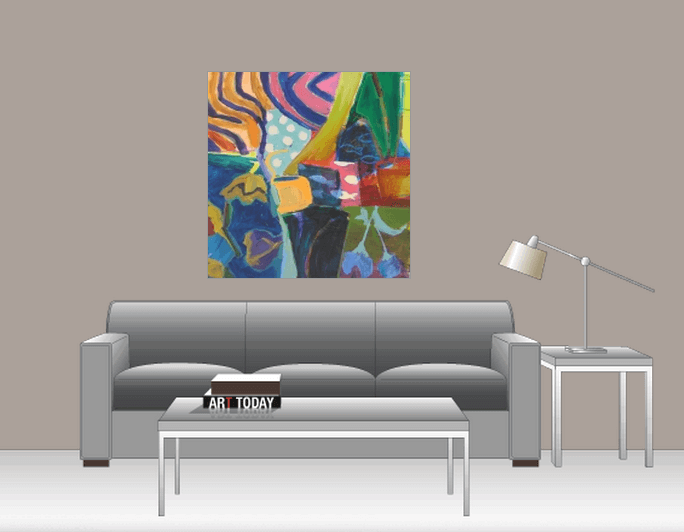 Decorilla is an online interior design service that offers a unique and convenient way to shop for custom furniture and décor. Unlike traditional brick-and-mortar stores, Decorilla allows customers to work directly with a professional designer to create a one-of-a-kind space. The process is simple: first, customers complete an online questionnaire about their design preferences. Then, they are matched with a personal designer who provides guidance and advice throughout the shopping process. In addition to helping customers find the perfect pieces for their homes, Decorilla also offers affordable pricing and flexible payment options. As a result, the company has become a popular choice for those who want professional help designing their home without breaking the bank.