3D printing is one of the most rapidly growing industries in the world. It is estimated that the market for 3D printing will be worth $32 billion by 2020. This number is only going to continue to grow as more and more businesses and consumers realize the benefits of 3D printing. If you are looking for a way to get into this industry, then look no further than online 3D printing services providers! These companies offer a wide range of services that can help you get your business off the ground. In this blog post, we will discuss the benefits of using an online 3D printing service, and we will provide a list of some of the best providers in the industry!
One of the benefits of using an online service is that you will have access to a wide range of machines and materials. This means that you can print just about anything that you can imagine! Online providers also offer a variety of finishing options, so you can create truly unique products. Another benefit of using an online provider is that they can help you with the design process. If you have an idea for a product but you're not sure how to make it a reality, then an online provider can help you bring your vision to life.
Best Online 3D Printing Service Providers
Shapeways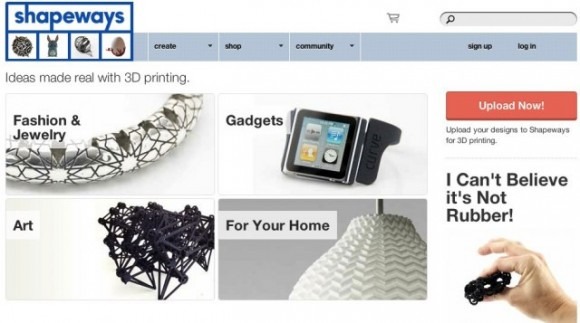 Shapeways is a 3D printing marketplace and community. It was founded in 2007 with the mission of empowering creators to bring their ideas to life. Today, Shapeways is home to a community of more than 100,000 creators who have printed more than 5 million 3D-printed products. The company offers a wide range of materials and finishes, and its3D printers can produce objects with intricate detail and precision. In addition to selling ready-made products, Shapeways also offers a custom 3D printing service, which allows customers to upload their own designs and have them printed on demand. With its innovative technology and passionate community, Shapeways is changing the way we create and consume products.
i.Materialise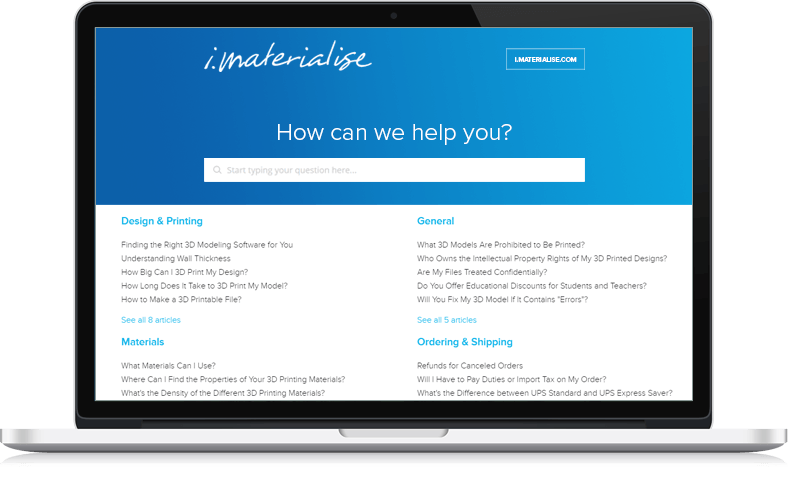 i.Materialise is a 3D printing company that creates customized phone cases using cutting-edge technology. Founded in 2014, the company has become one of the leading providers of 3D-printed phone cases. i.Materialise uses a composite material made from plastic and metal to create durable, lightweight, and stylish phone cases. The company offers a wide range of designs and colors to choose from, and customers can also create their own custom designs. In addition to phone cases, i.Materialise also offers 3D-printed jewelry, accessories, and home decor.
Sculpteo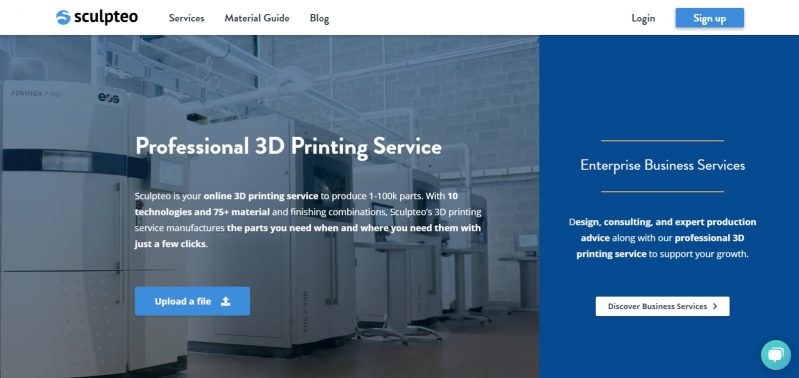 Sculpteo is a French company that provides an online 3D printing service. Customers can upload their own 3D designs or choose from a variety of pre-designed models. Sculpteo offers a wide range of materials, including plastic, metal, and ceramic. The company has a team of designers who can advise customers on how to optimize their designs for 3D printing. Sculpteo also offers a mobile app that allows users to print their designs directly from their smartphones. In addition to individual consumers, Sculpteo also works with businesses, providing them with custom 3D printing services. The company has been praised for its innovative approach to 3D printing and its commitment to customer satisfaction.
Xometry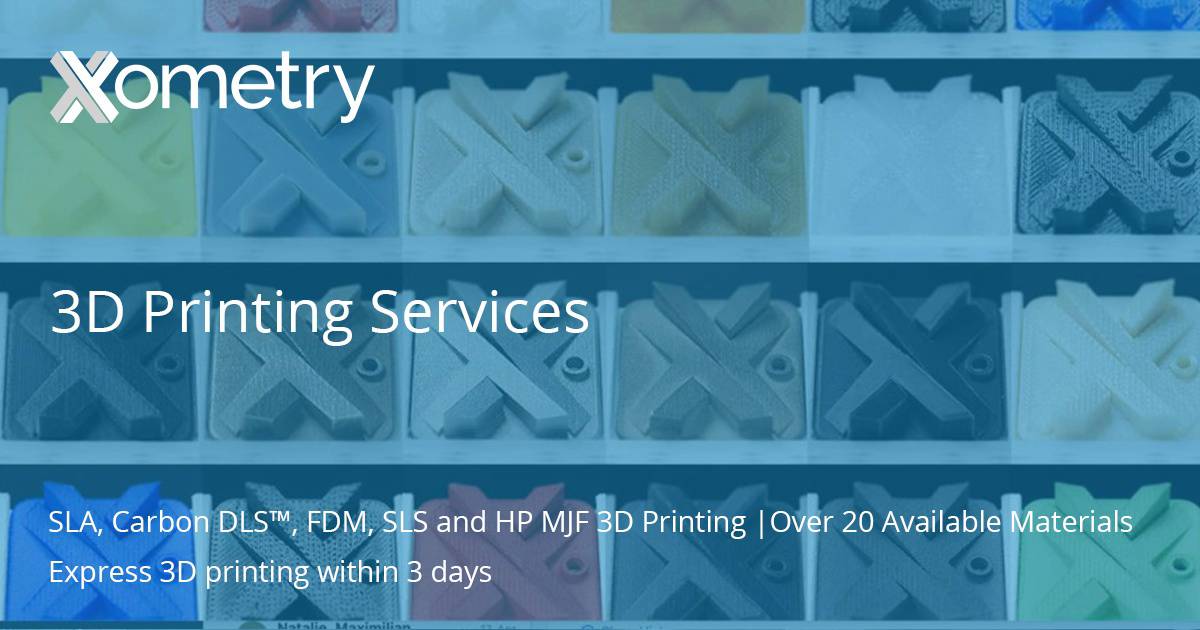 Xometry is a leading on-demand manufacturing platform. We help engineers and designers quickly and easily turn their ideas into beautiful, high-quality products. We offer a wide range of capabilities, including CNC machining, 3D printing, sheet metal fabrication, and injection molding. We also offer a variety of finishing options, such as powder coating, anodizing, and assembly. Our platform is simple to use: just upload your design, choose your materials and finishes, and we'll take care of the rest. We're here to help you bring your vision to life. Visit our website today to learn more.
Protolabs
Protolabs is the world's largest digital manufacturing company. They manufacture custom parts for prototyping and low-volume production. Their services include 3D printing, CNC machining, injection molding, and urethane casting. Protolabs supplies parts to over 150 countries and has manufacturing facilities in the United States, Europe, and Asia. In 2018, their revenue was $678 million. Founded in 1999, Protolabs has over 2,000 employees worldwide.
Hubs
Hubs is a 3D printing service that offers high-quality, custom 3D printed products. Founded in 2014, Hubs has quickly become a leading provider of 3D printing services, with a wide range of satisfied customers. From businesses to individuals, Hubs can meet the needs of any customer. With a wide range of materials and finishes available, Hubs can create any type of 3D printed product imaginable. In addition, the company offers an online design tool that makes it easy for customers to create their own 3D models. Whether you need a single prototype or a large production run, Hubs is the perfect partner for your next 3D printing project.
Fast Radius 
Fast Radius helps companies quickly design, prototype, and manufacture products at scale with on-demand 3D printing, CNC machining and injection molding. We work with plastics, metals, ceramics and composites. Passionate about delivering better outcomes for customers, we're constantly expanding our technology and service capabilities. Our software makes it easy to upload a 3D CAD file, select from over 100+ available materials, and get an instant price quote for production-grade parts including shipping. We also offer a range of value-added services such as design for additive manufacturing (DFAM), assembly and packaging. Once an order is placed, our team of engineers and production technicians takes care of the rest, ensuring that parts are produced quickly and to specifications. We have over 1,000 customers across a range of industries including consumer goods, aerospace & defense, oil & gas, healthcare and automotive. And with 15 locations globally, we're able to serve customers in over 70 countries. So if you're looking for a partner to help you bring your product vision to life quickly and at scale, look no further than Fast Radius.
Treatstock
Treatstock is a platform that allows users to find and compare manufacturing services worldwide. In short, it's a one-stop shop for all your 3D printing and CNC machining needs. The website simplifies the process of ordering custom parts by allowing you to get instant quotes from multiple providers. You can also read reviews from past customers to help you choose the best service for your needs. And if you're not sure what kind of service you need, Treatstock's team of experts can assist you in finding the right solution. Whether you're looking for a quick prototype or a production run of thousands of parts, Treatstock is the easiest way to get it done.
Star Rapid
Founded in 2002, Star Rapid is a leading manufacturer of low-volume production parts and prototypes. We combine advanced technology with traditional hand-crafting techniques to deliver high-quality parts that meet the needs of businesses of all sizes. Our services include CNC machining, 3D printing, injection molding, and more. We also offer a wide range of finishing options, including painting, plating, and so on. Our team consists of skilled engineers and technicians who are dedicated to providing our clients with the best possible service. We are headquartered in Shenzhen, China, and we have offices in the United States, Europe, and Japan. We offer a truly global service, and we are proud to be one of the leading providers of low-volume production solutions.
Fathom
Fathom is an online 3D printing service that offers a wide range of customization options for your printing needs. With Fathom, you can choose the material, color, and finish of your print, as well as the size and shape. You can also upload your own designs or select from a variety of pre-made templates. Fathom's online platform makes it easy to get started with 3D printing, and its customer service team is always available to help with any questions you may have. Whether you're a business or an individual, Fathom can help you turn your ideas into reality.